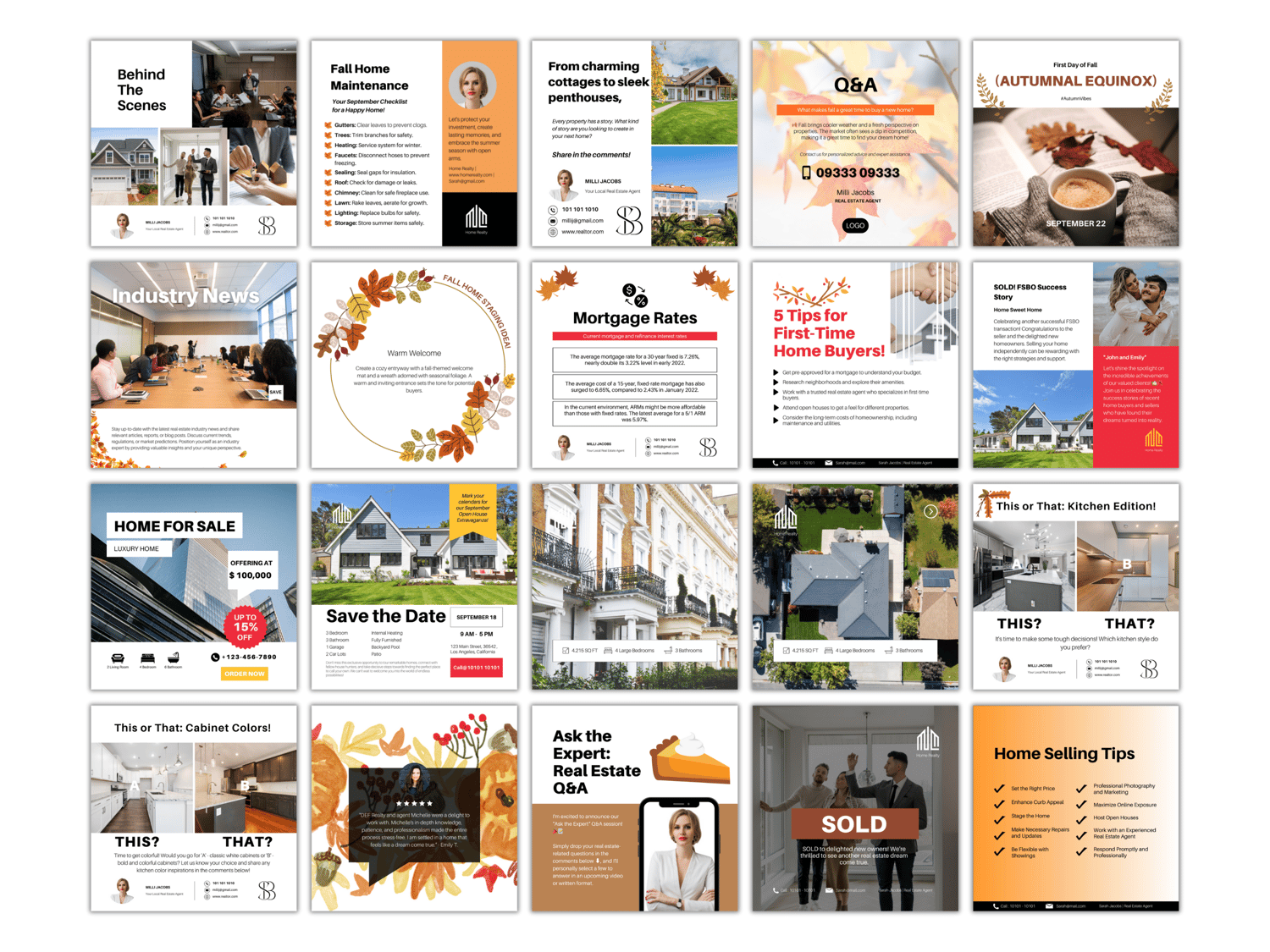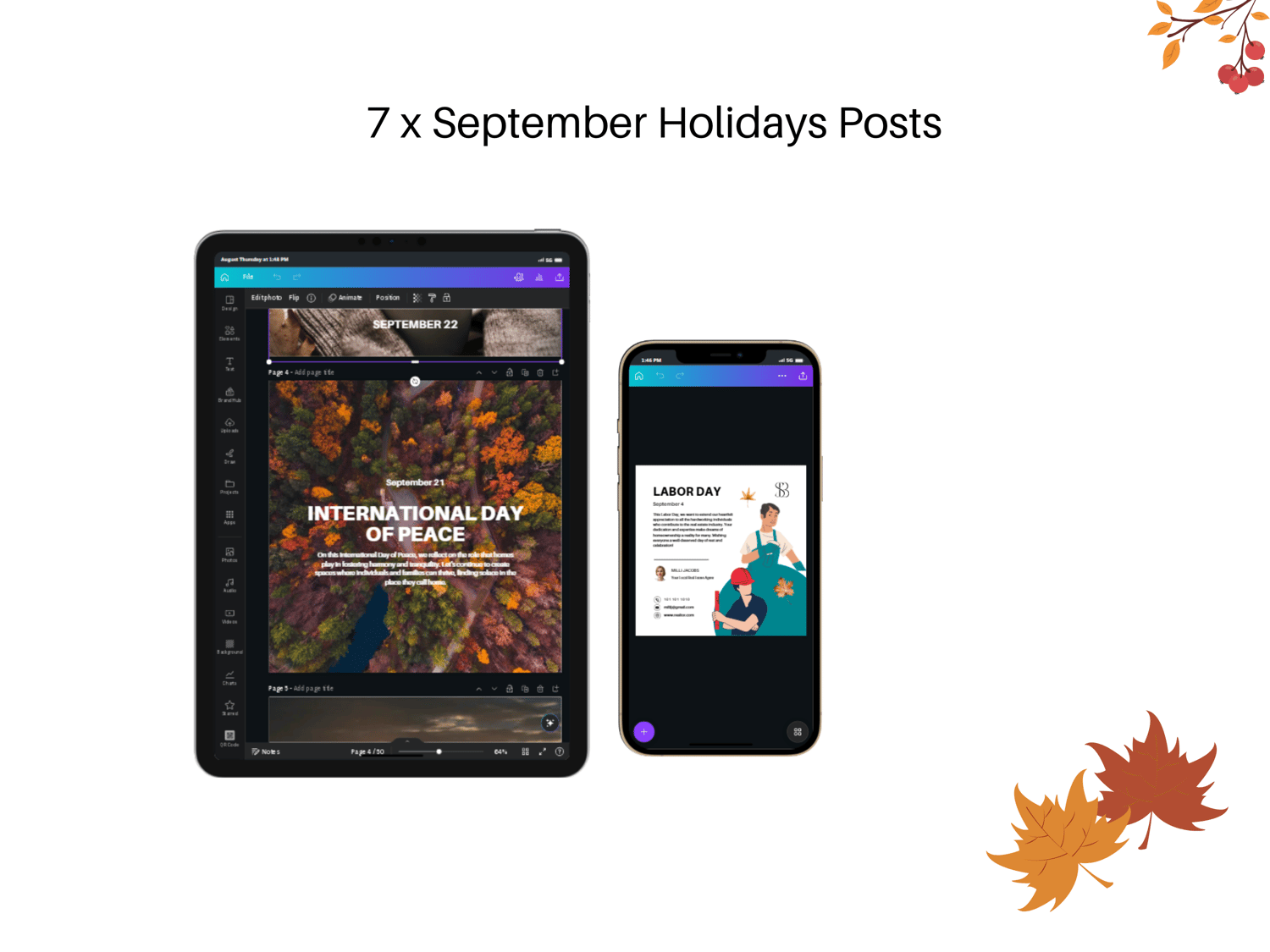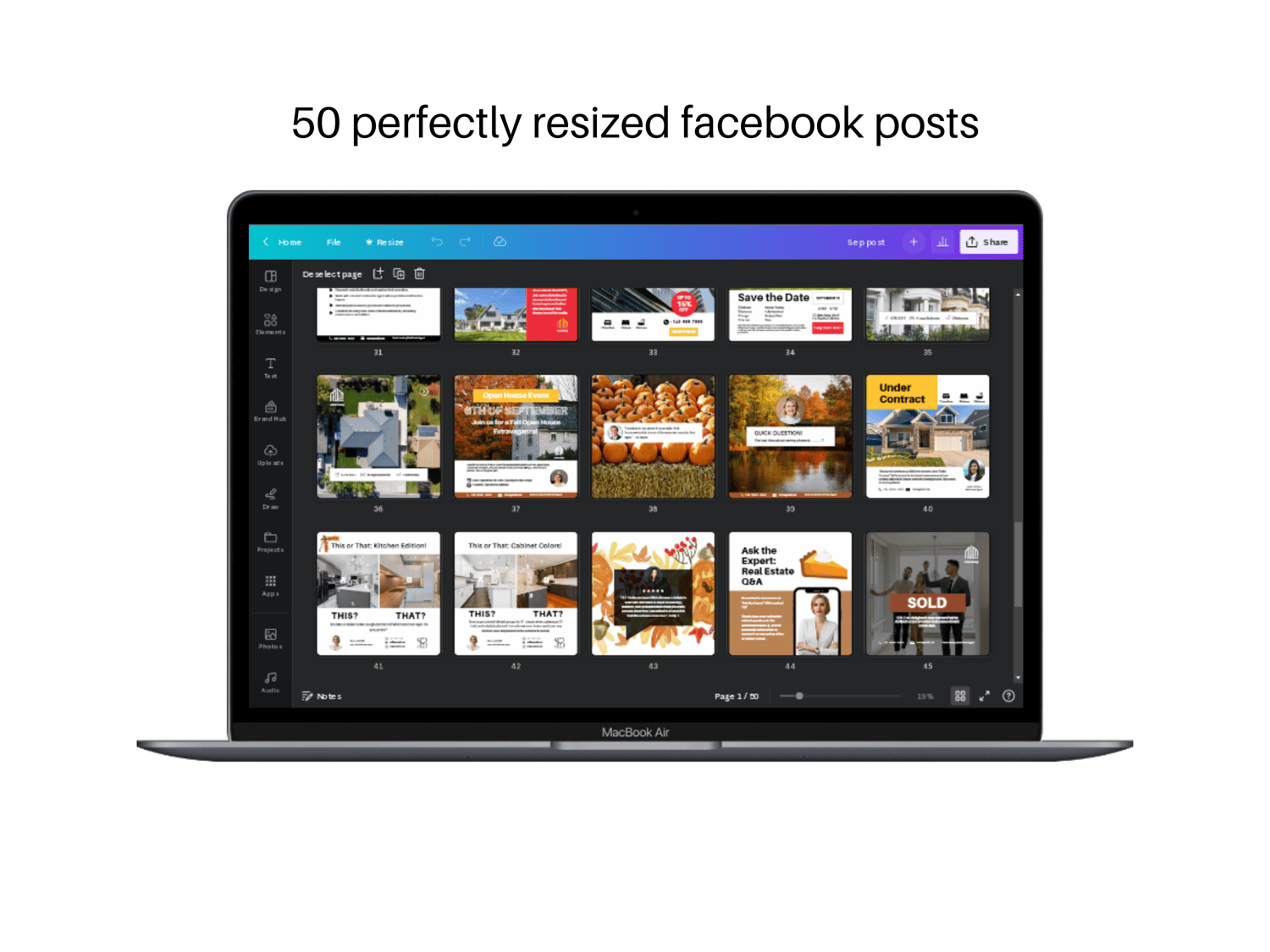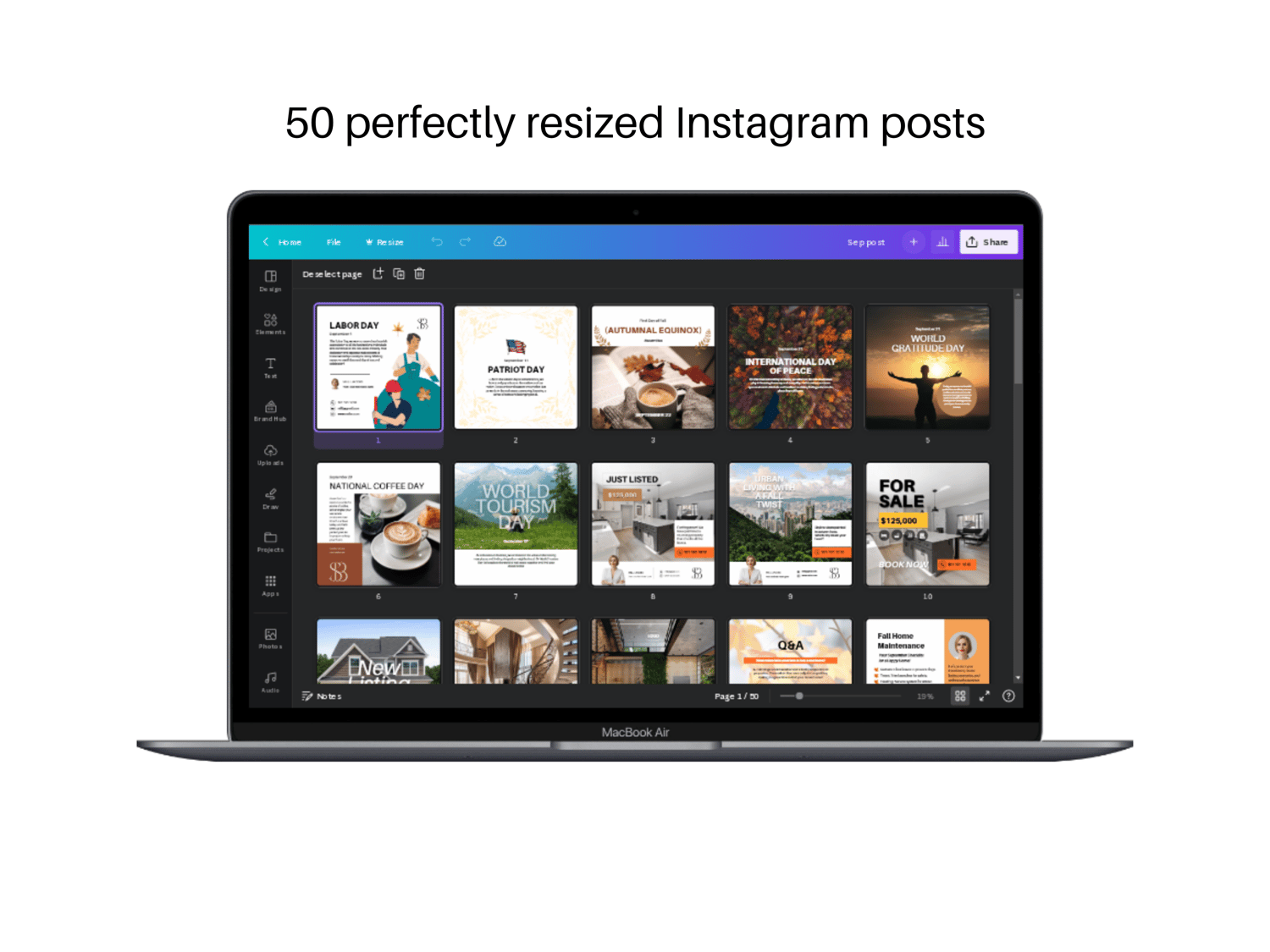 150 Realtor Social Media Posts For Instagram, Facebook, Instagram Story Templates Specially September And Real Estate Halloween Marketing
Elevate Your Real Estate Marketing with September Realtor Social Media Post Templates
Unlock the potential of your real estate business this September with our exclusive Realtor Marketing Social Media Post Templates. Crafted meticulously using Canva, these templates are designed to skyrocket your online presence and boost engagement, helping you stand out in a competitive market.
🏠 Seamless Customization: Tailor each of the 150 fully-loaded templates to your brand's unique identity. No design skills required – simply add your content and branding elements effortlessly.
🌟 Highlight the Season: Capture the essence of September with eye-catching designs that resonate with your audience. The included Halloween Real Estate Marketing templates are sure to capture attention and draw potential clients to your offerings.
📱 Optimized for Social Media: In today's digital age, social media is a powerful tool. Our templates are optimized for various platforms, ensuring your message reaches your target audience where they spend their time.
🔥 Boosted Engagement: Say goodbye to ordinary and hello to extraordinary. These templates are meticulously curated to not just inform but to captivate, compelling your audience to take action.
🚀 Stay Ahead of the Curve: Don't be left behind. Our Realtor Marketing templates enable you to keep up with the latest trends and maintain a consistent online presence.
📈 Drive Results: Attracting potential clients is just the start. Convert leads into clients with ease using templates strategically designed to drive conversions.
📆 Effortless Planning: With 150 templates at your disposal, planning your social media calendar is a breeze. Spend less time stressing and more time engaging with clients.
Your success is our priority. Take a step toward redefining your real estate marketing strategies and making a lasting impression. Elevate your brand, attract leads, and close deals with confidence.
Don't wait to make your mark in the world of real estate. Secure your advantage today with our September Realtor Marketing Social Media Post Templates. Revolutionize the way you connect, engage, and thrive.
Unlock the power of these templates and witness firsthand the transformation of your real estate business. Grab your templates now and seize this opportunity to shine.
Elevate your real estate marketing today!