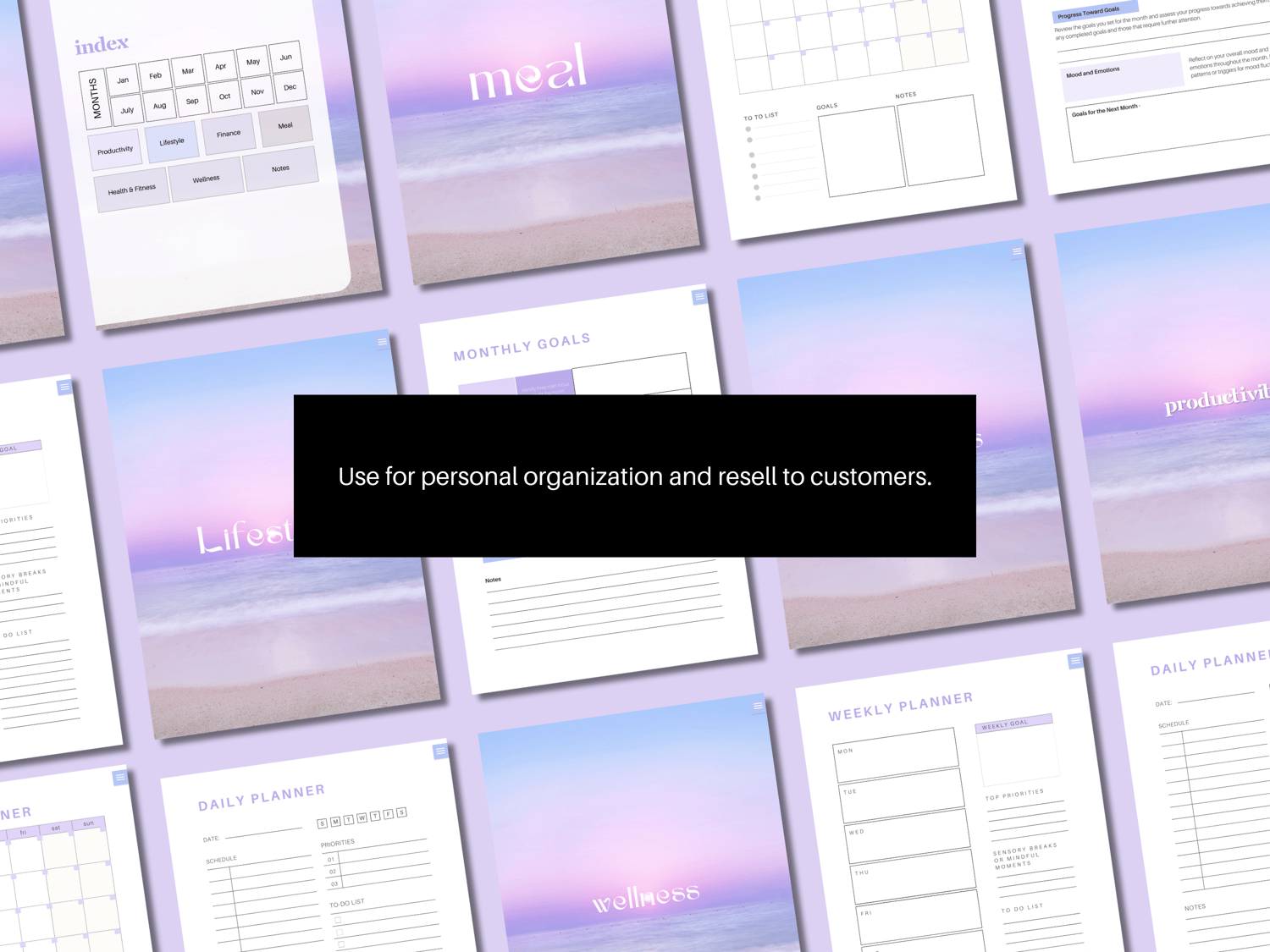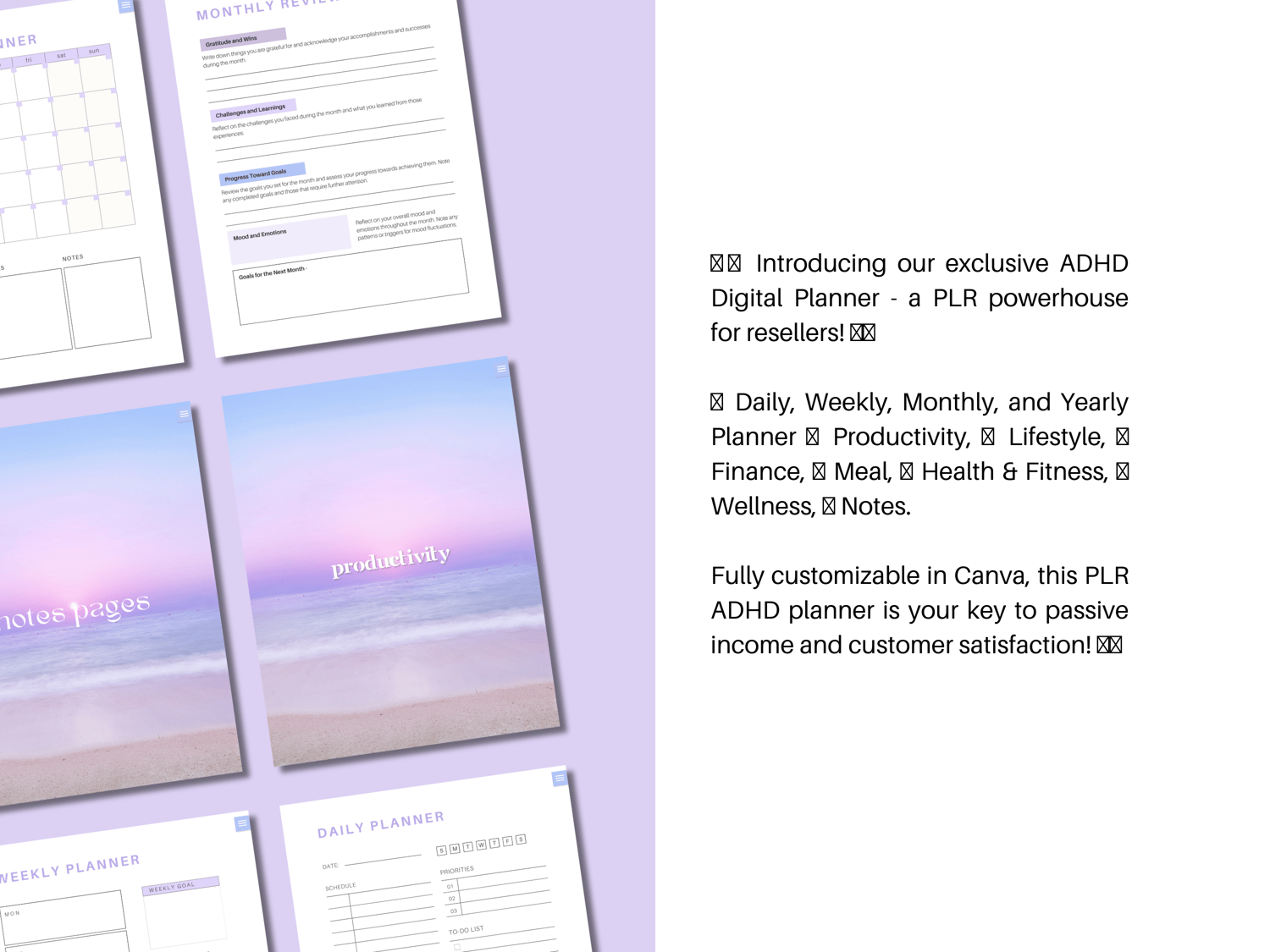 PLR ADHD Planner With Resell Rights - Sell On Etsy
🚀🎯 Discover the Ultimate ADHD Digital Planner - Your Exclusive PLR Product! 📅📚
Are you searching for the perfect addition to your digital product lineup? Look no further! Introducing our premium ADHD Digital Planner - a 120-page powerhouse designed to meet the needs of both ADHD survivors and aspiring resellers looking for top-notch PLR planners and templates!
📅 Daily, Weekly, Monthly, and Yearly Planner: This PLR ADHD planner comes with comprehensive planning sections, providing your customers with a versatile and organized approach to their days, weeks, months, and entire year.
📈 Productivity Planner: Packed with PLR strategies, this ADHD planner empowers users to boost their efficiency and tackle distractions head-on, making it an exceptional addition to your collection of PLR planners.
🏡 Lifestyle Planner: With a focus on self-care and organization, this PLR lifestyle planner section is a must-have template for those seeking balance and fulfillment in their lives.
💰 Finance Planner: The PLR finance templates in this ADHD planner will equip your customers with budgeting tools and savings trackers to take control of their financial journey.
🍽️ Meal Planner: The PLR meal planning templates included in this ADHD digital planner make healthy eating hassle-free and enjoyable.
💪 Health & Fitness Planner: This PLR health and fitness section is a valuable resource for individuals aiming to prioritize their well-being and stay on track with their fitness goals.
🌿 Wellness Planner: Help your customers foster mental wellness and tranquility with our PLR wellness templates, featuring gratitude practices and relaxation exercises.
🗒️ Notes Pages: Our ADHD planner includes PLR notes pages, providing ample space for creative expression and idea capturing.
🎨 Fully Customizable in Canva: As a PLR digital planner, you can effortlessly tailor this ADHD planner to your brand and your customers' preferences using Canva.
🌟 Offer your audience more than just a planner - provide them with a life-changing tool to enhance productivity, organization, and overall well-being. With PLR rights, you can sell this ADHD Digital Planner as your own, creating passive income while empowering others.
🛒 Don't miss this opportunity to elevate your business with a high-demand PLR ADHD planner. Expand your collection of PLR planners and templates, and make a positive impact on your customers' lives. Get your hands on the ADHD Digital Planner today and take the PLR world by storm! 🎉🚀