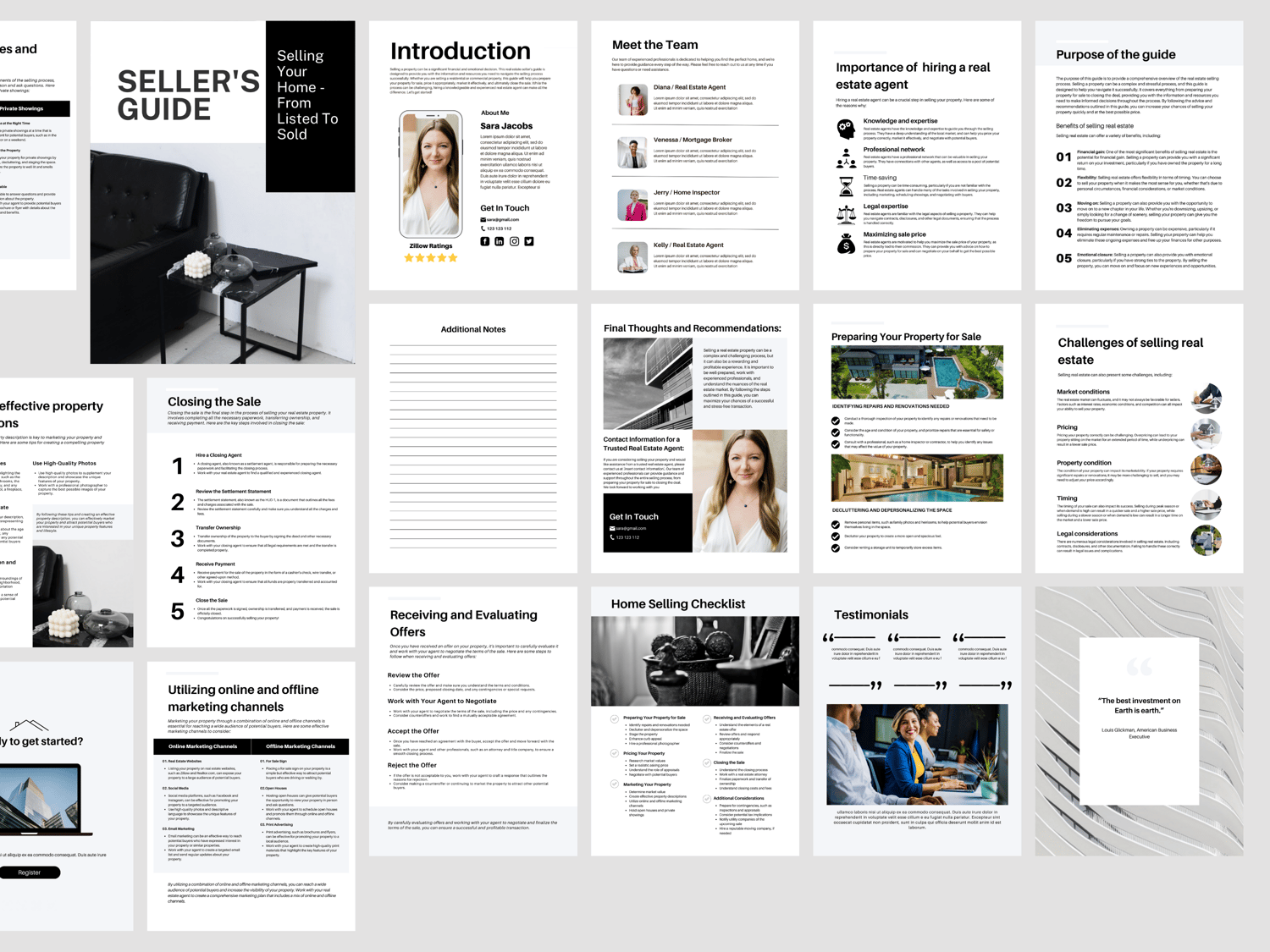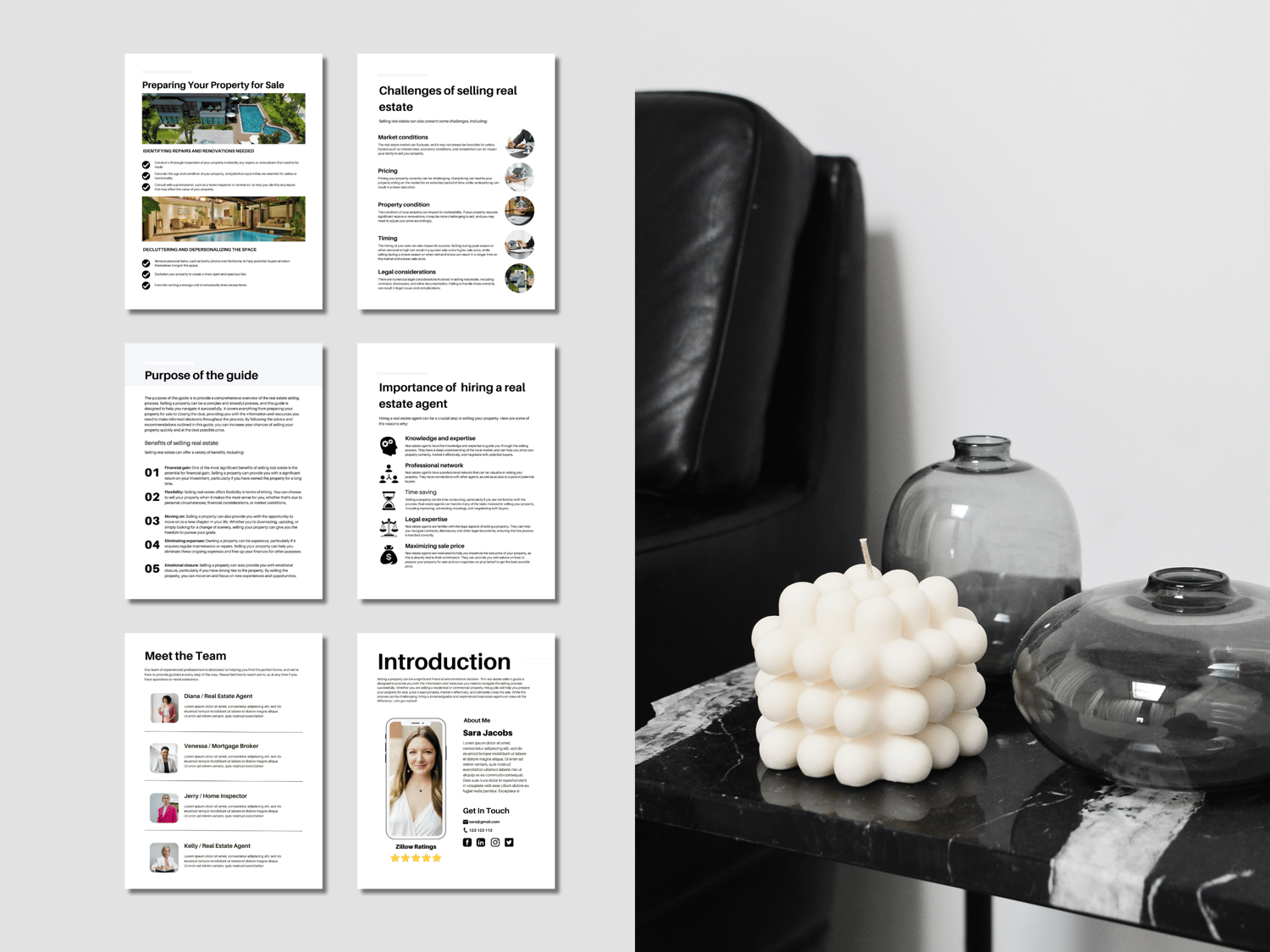 Realtor Buyer Packet Home Buying Process Buyer Guide
Real Estate Buyer Guide, Home Buying Process, Realtor Buyer Packet, Buyer Presentation, Real Estate Template Buyers Guide
Introducing the Ultimate Real Estate Buyers Guide - Your Pathway to Finding Your Dream Home!
Are you ready to embark on a journey towards homeownership? Look no further than our meticulously crafted Buyers Guide, designed to empower you with the knowledge and tools needed to navigate the real estate market with confidence. Discover the keys to unlocking your dream home and make informed decisions every step of the way.
What sets our Buyers Guide apart is its unrivaled combination of comprehensive content and stunning design. With 29 pages of expertly curated information, we leave no stone unturned. From understanding market trends to decoding financing options, we provide you with a roadmap to success.
Designed with a touch of luxury and modern aesthetics, our Buyers Guide stands out from the rest. Created using the user-friendly Canva platform, customization is a breeze. Simply add your logo and personalize the guide with your own images, making it a reflection of your unique style and branding.
Inside the guide, you'll find a wealth of insider tips, tricks, and strategies to help you find and secure your dream home. Uncover the secrets to identifying the perfect neighborhood, negotiating like a pro, and avoiding common pitfalls. With our pre-written content, expertly crafted by industry professionals, you'll save time and effort while still maintaining a personal touch.
Don't settle for less when it comes to your dream home. Let our Buyers Guide be your trusted companion on this exciting journey. Equip yourself with the knowledge and resources to make confident decisions, ensuring a smooth and rewarding home-buying experience.
Take the first step towards homeownership today by unlocking the power of our Ultimate Real Estate Buyers Guide. Visit our Etsy listing now and open the door to your dream home.