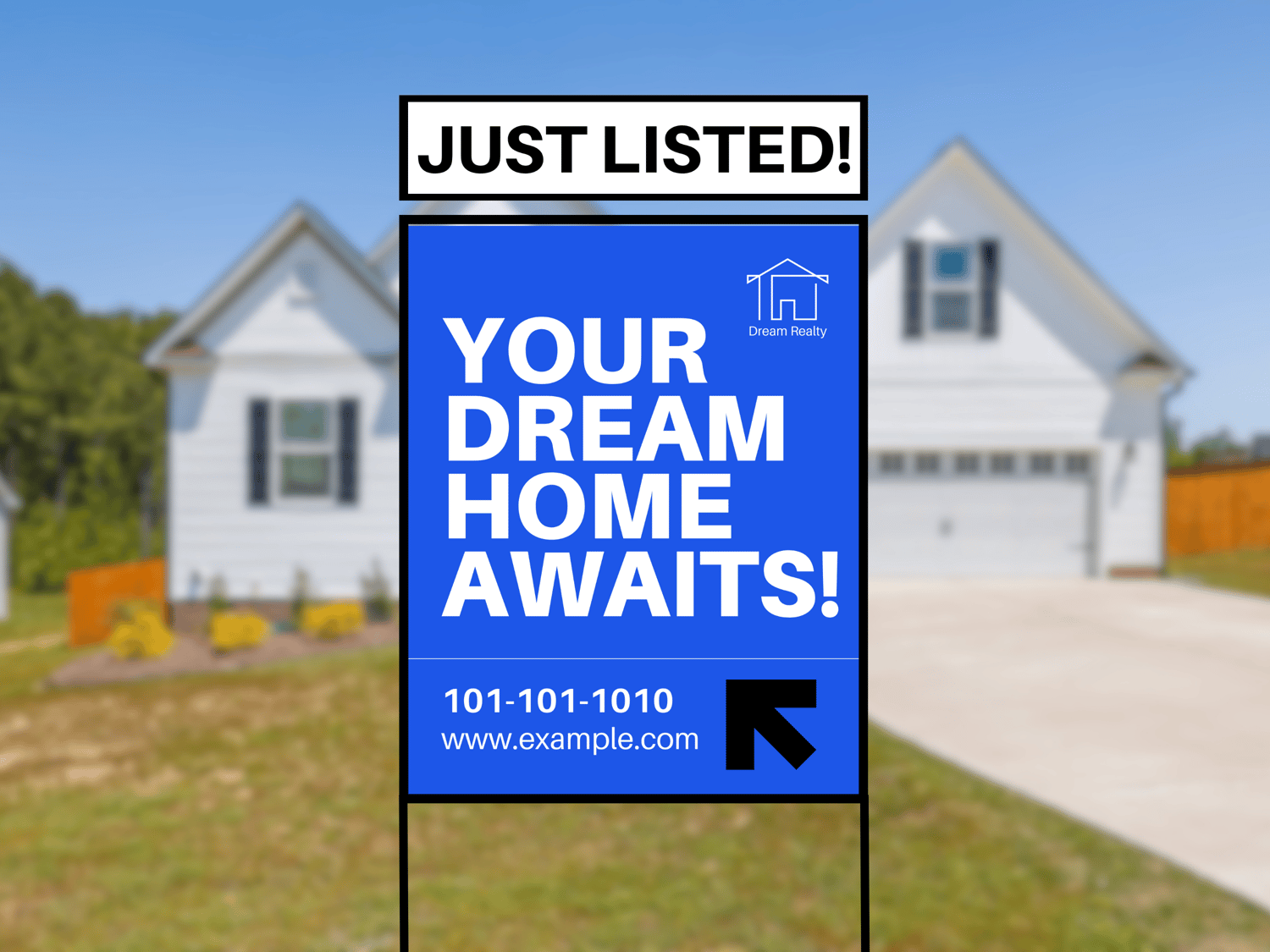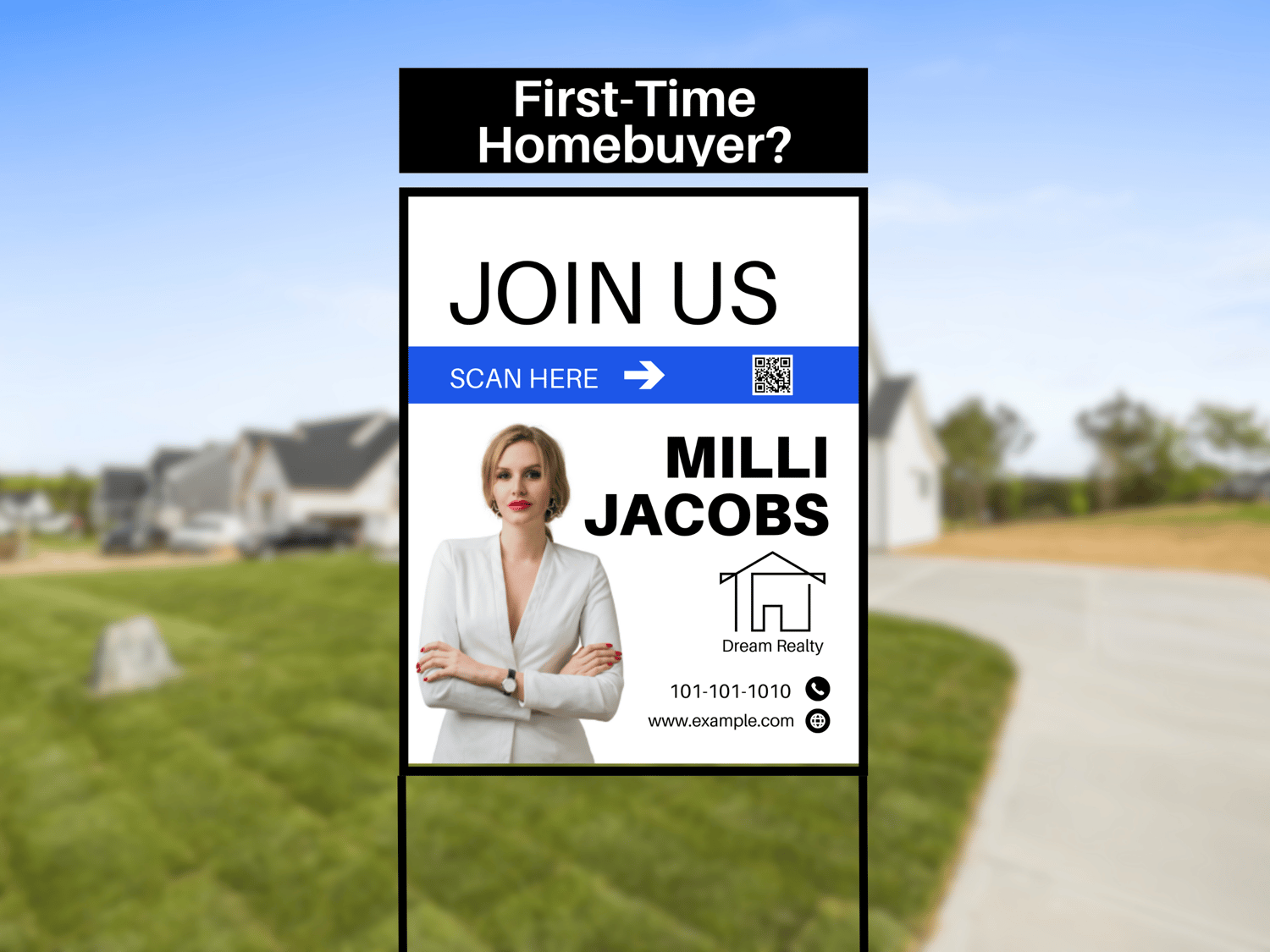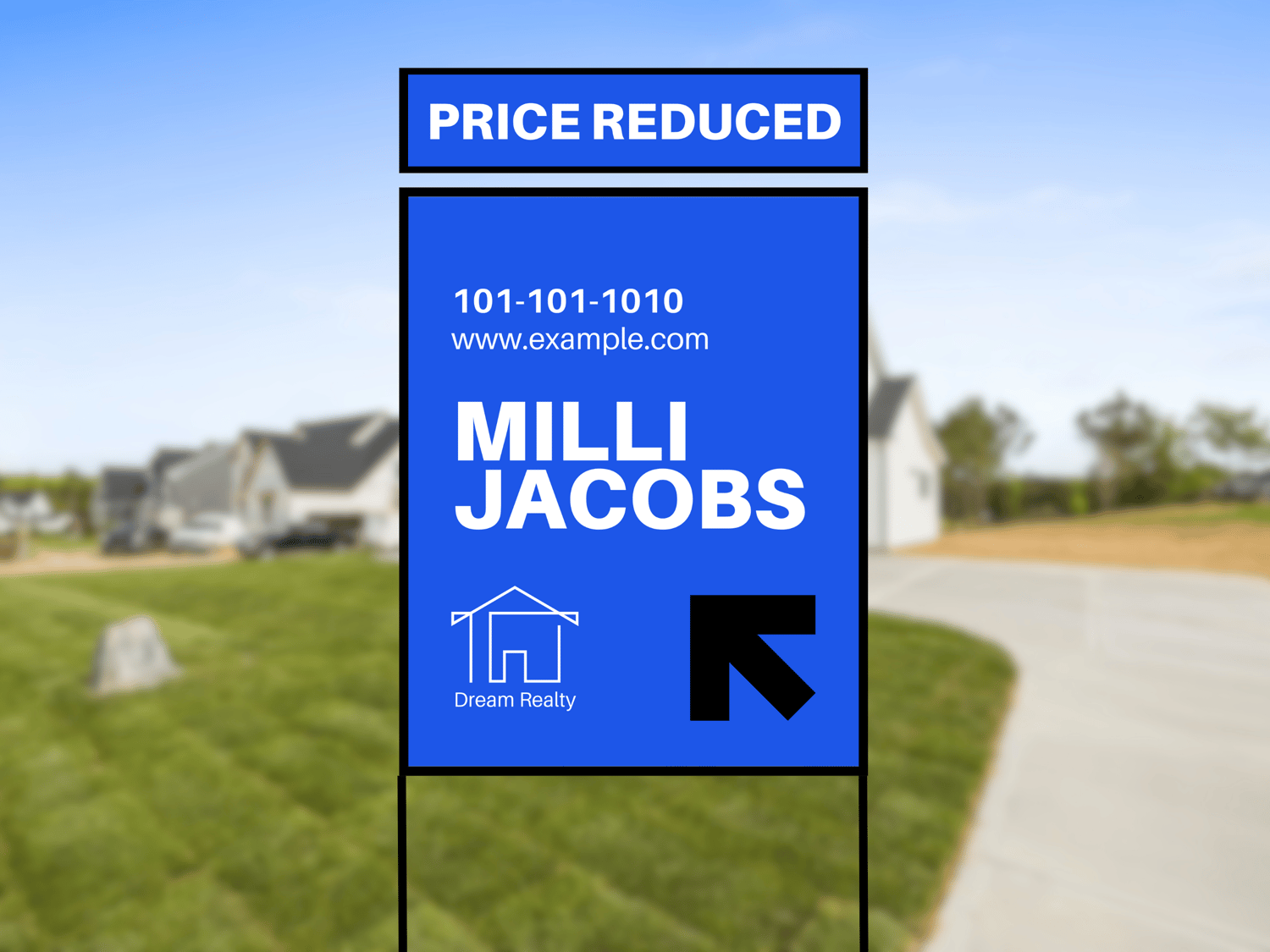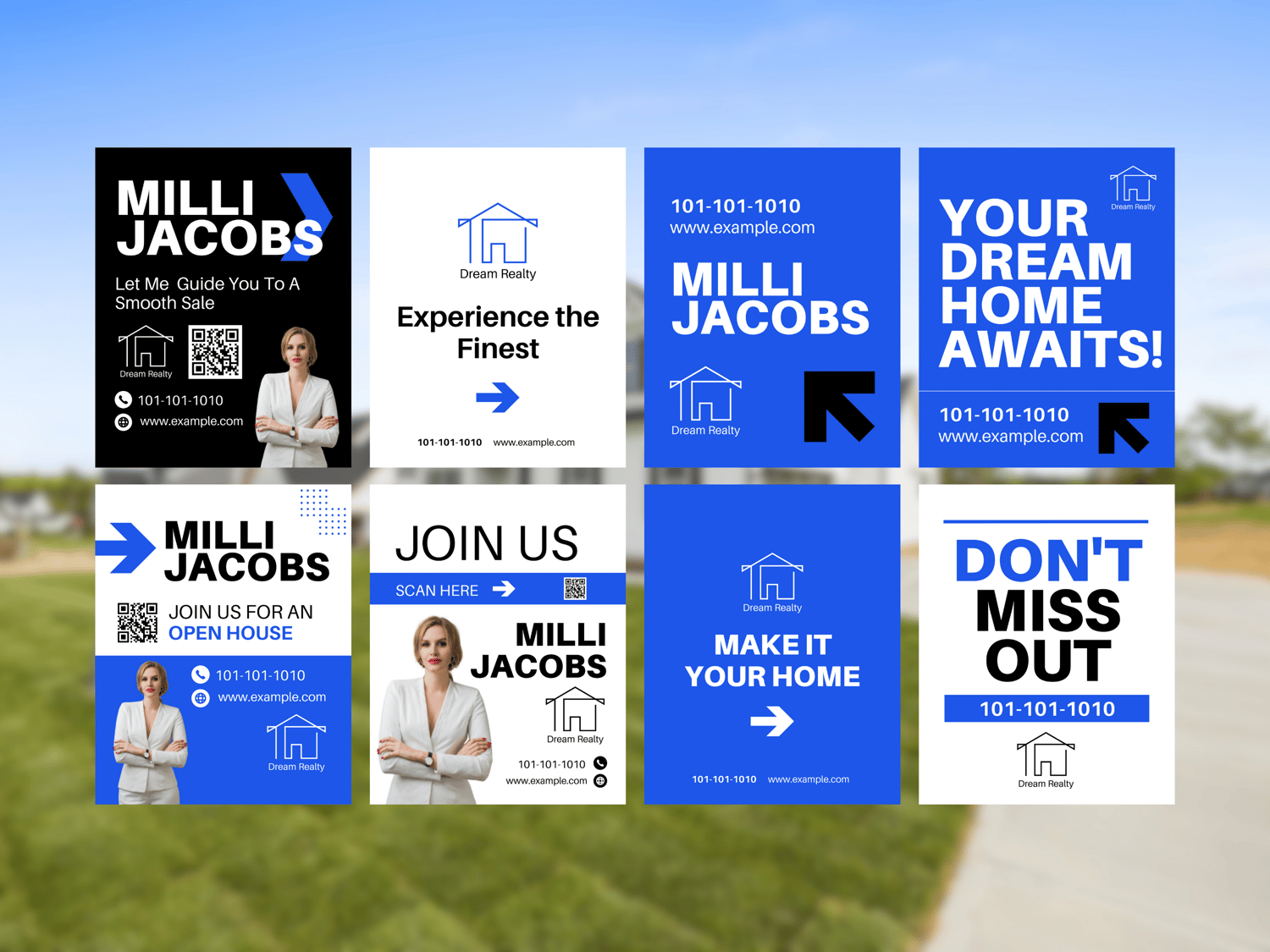 Real Estate Yard Sign Templates, Realtor Open House Signs, Sign Rider, For Sale Sign, Real Estate Sign
Introducing the Realtor Bundle - Your Ultimate Real Estate Yard Sign Solution!
Elevate your real estate game with our exceptional Realtor Bundle, a game-changer designed to make your properties stand out like never before. With a harmonious blend of style and function, this bundle is meticulously crafted to cater to all your real estate yard sign needs.
Unlock a world of benefits with our premium bundle of 8 realtor yard signs, each exuding a touch of elegance in captivating blue, pristine white, and sleek black. But it doesn't stop there! We've also included 10 realtor riders, perfectly sized at 24 x 30 inches to ensure your messages are seen from afar.
Expertly designed in Canva, these modern realtor yard signs cater to a plethora of purposes – from marking open houses and recently sold properties to signifying houses for sale and celebrating successful sales. No detail is too small, and that's why we provide you with a convenient PDF download link that seamlessly integrates with your Canva template.
Bid farewell to mundane signage as you embrace the charm and professionalism of our Realtor Bundle. Made with a keen eye for aesthetics, our yard signs are not just signs – they're a statement. A statement of your dedication to your clients, your commitment to excellence, and your passion for the real estate industry.
Seize the opportunity to captivate your audience, effortlessly guiding them to your listings with our captivating open house yard signs, persuasive "just sold" indicators, and engaging sign riders. Don't let your properties go unnoticed – make a lasting impression with every sign you display.
Elevate your real estate marketing strategy today with the Realtor Bundle and witness the transformation it brings to your business. Don't miss out on this chance to redefine your success in the industry. Order now and pave the way for your real estate journey like never before!